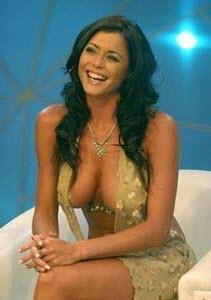 The Coy Classmate
The tutor gets a lesson he won't forget!
My post-grad business studies were pretty non-eventful socially. Unlike the relaxed times of being an undergrad with parties, the uni bar and weekend ski trips, this was mature age students with families, demanding jobs and no time to play. My Financial Management class however was a bit different.
As an elective, it was a 101 class for people with no financial background, so it tended to have the younger members of the class like me, unencumbered by kids and 70 hour a week jobs. There I met Angela in a coffee break. She had Greek parents which explained her olive skin and buxom hour-glass shape. Despite her working in accounting, she confessed she was really struggling with the concepts of net present values and internal rates of return. Despite my science background, to me it was just maths, and I found her seeking me out each lecture so I could help her with the in-class exercises. I suggested she come over one afternoon to study together and she readily agreed.
---
I had hopes of seeing her shapely figure in a more revealing light, but despite my gentle flirting with compliments and the occasional touch, she remained very business-like, even stand-offish. She missed the next class and I was starting to forget about her when she rang and asked if I'd come over that weekend and help her with the assignment and to go over the missed class. I demurred, not wanting to waste another afternoon on 'just a friend'. She sensed my hesitation and said, "come on, I have something to show you I couldn't show you last time". I took the bait and agreed, and things were so different when I arrived I was left thinking she was a psycho - she hugged me and took me by the hand into her flat where she had some champagne on ice and some hors d'oeuvres served.
"What's the occasion?" I asked. "Just wanted to show my appreciation" she said as she patted the lounge next to her for me to sit down. We had a few glasses each and relaxed nicely. "You said you had something to show me?" I quizzed, but she ignored the question and said we should start studying before we got legless. Well, it was back to business-like Angela as she firmly guided me to basically write her assignment outline for her, update her on the missed class, as well as making her a cup of tea. Wow, was I feeling used.
Dinner time came and I said I'd better be going and she said "I've not quite finished yet, order us a pizza and I'll do a salad". So I was stuck longer. 9pm came and I couldn't wait to get out of there, clearly she was focused on using me and I was thinking about which city massage parlour would still be open to give my aching balls the release they needed. By 10pm we were finished, I'd forgotten about what she had to show me and I make a grab for my keys to make my leave."Not yet" she said in a demanding tone I was getting unpleasantly used to, "I said I had something to show you".
I rolled my eyes and slunk back on the lounge obediently while she disappeared for so long I thought she'd collapsed somewhere. I was about to call out if she was ok when she reappeared, wearing a black, lace body suit. Her full breasts and trimmed snatch were clearly visible. My tired eyes popped out of my head and very matter-of-factly she sat down beside me and asked if I'd like another glass of bubbly? She started talking about the homework, performing a summary of the issues we'd discussed, seemingly oblivious to my hard-on forming a tent in my trousers, and my inability to make eye-contact. Trying to stay cool and play her game, I said "Look, before I go, you said you had something to show me".
"These" she said, pulling her top to each side so that her breasts were exposed. "I thought you'd like to see them before you went". The pretence was over. I pulled her so she was sitting on my lap, and as gently as I could I caressed those sensational puppies while she rubbed her self against my erection. "You are a fucking tease" I said as she leant down to kiss me. "I'm so sorry" she said. "Does this make up for it?" She continued to happily grind her pussy against my pants while I rubbed and sucked and squeezed and tweaked her breasts, admiring their perfect shape and weight and colour - no tan-lines, just a flawless olive bosom with perky nipples that still pointed slightly upwards. This was a woman in her absolute sexual prime.
We kissed and tongue-kissed until I thought I would cream my pants. I called a time-out to avoid that, and suggested we go lay down in her room. She led me by the hand, taking my shirt, trousers, socks and undies off while remaining clothed herself, albeit in a sheer body-hugging outfit. With the pace more relaxed, she explained that when we'd studied together a few weeks earlier she hadn't officially broken up with her boyfriend, and while she desperately wanted to let me know was interested, her strong Greek tradition was that it was slutty to be flirting with a new man while she still technically had one. That was all history now, and her strong sex drive had some catching up to do! She reached over and grabbed a condom, rolling it on expertly then positing herself under me, her spread legs revealing the crotch-less body suit. "You know what I need big boy", she purred "but don't come yet, and don't come inside that rubber".
We fucked energetically for ages, me calling regular breaks to avoid pending ejaculation, and to enjoy her body for as long as I could. While doing her doggy style I had the urge to ask her just how 'Greek' she really was, but I was reminded of an old friend who had said to her boyfriend she had a perfectly good vagina and if that wasn't good enough then it was over, so I figured a bird in the hand wasn't worth risking, and doubled-up the pace holding her hips while rooting her brains out.
The tipping point was coming and I said breathlessly "I'm coming". She swung around, slipped the condom off me and spread her legs, pulling her pussy open with both hands and said "Shoot it here". I was shooting before she'd finished saying it, a mind blowing orgasm for me and the way she was transfixed by looking at her cum-soaked snatch told me she had no regrets either. I collapsed on top of her and we kissed gently, then more and more passionately as she said she wasn't finished, but I should sit back and watch.
She then removed her body suit, grabbed a small black vibrator from her bedside table and rubbed it against her pussy in the combination of our juices. She then reached around behind herself, and slowly fucked her own ass with it as she rubbed her clitoris. I nearly came again watching her do what she so clearly had done many times before. She expertly brought herself to a silent climax then elegantly relaxed, the plastic phallis dropping from her hand and her other hand slowly rubbing the combined jizz all over her engorged lips. I lay down next to her, collapsed actually, pulled a sheet up over us and we fell asleep nuzzled together like long time loves. I woke the next morning hearing her in the shower so joined her.
Her eyes lit up, she kissed me, and the first words out of her mouth were "In case you were wondering, yes, I'm Greek. You CAN fuck my ass".