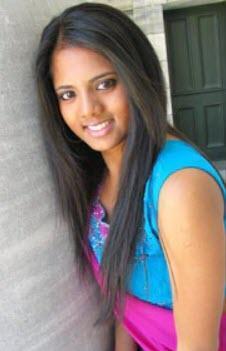 The Amorous Hitchhiker
A family holiday to Fiji provided an out-of-the-blue dalliance with a traveller.
We had 10 days planned at a lovely resort, and my wife had agreed to stay in the resort and mind the kids to allow me a day to go see a customer a few hours drive away to try to seal a deal we had been negotiating for many years. The typical sleepy island approach and numerous staff changes meant closing the sale was very slow.
I arranged a driver for the day and we headed off early. The trip to the site was uneventful, chatting about politics and pussy, with me commenting how I'd love to sample one of the local dark-skinned lovelies but didn't see it happening. The driver said he could take me to a brothel, but I imagined lots of overweight matronly islander women and I passed. The site meeting was promising, and my driver was in a chatty mood as we headed back to the resort. We rounded a corner and I spotted a pretty young woman on the side of the road. "Hitchhiker?" I asked. "No, waiting for bus" he replied. "Pull Over" I said, "We'll give her a lift".
He stopped the car and reversed back inline with the girl, who said she was waiting for the bus to the city, but she was afraid she'd missed it. She was happy for the lift, and from the front seat I kept turning around to chat to her. She was very pretty, a Fijian Indian with a nice figure and a blouse just a little open to show some cleavage. Eventually I asked if I could climb in the back as it would be easier to talk, and she agreed.
We chatted happily for a while, then I said it was a pity I was here with my family, as I'd like to spend some time with her. As I said this I took her hand and looked into her eyes to convey my intentions. She said I could meet her on the weekend, I replied that with my family here, my only opportunity was right now, and put my hand on her leg to leave her in no doubt. She was surprisingly open to this, saying she knew somewhere we could go, and gave the driver instructions. That was easy, I thought to myself! I had no protection on me, so said we should pull over and get drinks so I could discretely get some. She followed me into the shop however and whispered "we need condoms" which gave my hard-on an extra inch to hear her be so clear about what we were up to!
The hotel she took me too was a bit dilapidated but adequate, she negotiated a short-term room with the clerk and led me by hand to the room where we showered and played with each other. Her breasts like her body were smallish but firm, her pussy largely shaved, and her skin was beautifully dark. She motioned me to lie down and she wasted no time impaling her snatch on my erection, sliding slowly as I massaged her tits and told her how much I needed what she was doing. She seemed to enjoy it as well, but talking shit the whole time about her friends, her mother, and how much trouble it was to find work. I needed to shut her up so moved out from under her and put my cock in her mouth. The silence was golden! Moving around into a 69, I asked if she was clean of viruses and she muttered something about it's up to me to check. That probably meant "maybe not", but I had to get the taste of that dark pussy, and I dived in head first, flicking my tongue around her flaps, nudging her little button back and forth and getting my tongue inside her as far as I could. Her squirms said don't stop, but the angle didn't allow me to really penetrate, so I sat her on the edge of the bed, told her to hold her knees and pushed them apart so that her snatch was wide open. I fingered her with two then three fingers, illiciting discomfort at three until she stretched then she screamed give it to me. I finger-fucked her until I couldn't resist dining down there again, slurping hungrily at her dripping snatch, focusing on her clit until she shuddered to a climax. I let her catch her breath but I was on fire and needed to finish myself. I checked that she was ready then packed her pussy with my hard-on, fucking her furiously as her eyes expanded and gave me the go-ahead to ram her body into next week.
I felt the orgasm coming so I pulled out, ripped off the condom and plastered the jizz over her belly and tits, with some reaching her lips which she eagerly licked.
I scooped up some more cum from her body and offered it to her but she instead said "you suck it up, then kiss me" which nearly had me blowing again, I had to be careful my cock didn't accidently re-enter her as I did so, the temptation to go for raw seconds was so strong. We collapsed back on the bed, then had a shower. I asked her if she liked anal and she said "next time", but sadly, this was a one-off. I tried to contact her when I went back to install the work at the factory a year later, but got no reply.
We took her home, I slipped her a few dollars to buy herself something nice, and the driver took me back to the hotel, with my Don Juan credentials sky high - he was impressed I'd turned passing a girl on the street into a fuck in the blink of an eye! Fortunately I tipped him well, as he turned up the next day as the appointed driver for our family tour down the coast. I didn't need him spilling the beans to my blissfully ignorant missus (some years later, unsurprisingly now my ex-missus)!