The Joy of Nepotism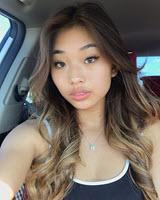 A sexually amoral babe made me rich.
The luxury car dealership I managed was owned by a rich Chinese guy who lived in Beijing and trusted the local board and I to perform and bank lots of money for him which we did, so he largely left us alone. While Chinese businessmen are very inclined to employ their fellow countrymen, they consider making a buck is more important, and selling high-end vehicles needed a balance of Aussie and Chinese sales staff. So one day he advised that his 'niece' was coming to work in Australia for a year, and I should find her something to do. 
It was quickly clear that Li Na was strikingly beautiful, but even at age 22, was totally clueless - she had no computer skills, no knowledge nor interest in cars, and had no education after leaving high school early to care for her ailing mother who had now passed away. Her English was passable, but conversations were often laborious while she felt around for the correct word. It soon became apparent however she could help close a deal in her own unique way, and make me tonnes of sales commissions in the process.
---
Soon after she started, I was in the workshop with her one weekend after everybody had left. I asked to her climb a ladder to get some files from a box on the top shelf. I looked up and blurted out "Gawd, you've got no underwear!" She looked down puzzled, brought down the box and asked why I had thought to comment - she never wore underwear! "But you wear a bra" I commented, starting to feel the conversation becoming dangerous. "My tits are too big to swing around all day" she said, but my pussy likes the fresh air - did you want to see it again?"
The invitation to catch a good look at her snatch was too enticing to turn down, so I nonchalantly said "Sure, give me a better look at it". She moved across to a chair, hoisted her dress, spread her legs and pulled her flaps apart without the slightest embarrassment. "Do I have a nice pussy?" she asked. I nodded, trying to remain calm but inwardly shaking at the ease and comfort at which she was on display. "You have a lovely pussy darling, I'd be happy to be playing with one like that for sure" I replied. "Are your tits just as good?".
Without hesitation, she pulled her top off, unclipped her bra and stood up so I can admire their high firmness, with broad dark pointy nipples. I nearly pinched myself to see if I was dreaming - this gorgeous young girl was totally naked in front of me without the slightest sense of it being improper. 
"Do you have a boyfriend yet?" I enquired. "He would be a lucky boy." 
"I don't want boyfriend" she said. "I just like to fuck". "Do you like to fuck me?". She asked that liked she was saying "Do you want a coffee?". 

I replied that I'd love to fuck her. She told me to wait, and she walked back to the office, still naked, and came back with her handbag. She removed a small tube of lube and a condom, told me to put it on, then resumed her position in the chair with her legs open and an excited look on her face. I put the condom on but asked first if I could taste her pussy. "Of course!" she replied, "Whatever you like darling, I like it".
Kneeling down in front of her, her pussy drew me like a magnet, and she received the most thorough eating-out I could manage without creaming myself prematurely. She clearly enjoyed it, pushing me back after each little orgasm until it subsided, then pulled my head back for me to eagerly lap up her gushing snatch. After her 4th orgasm, I decided it was time to plunder her goodies, so lubed her up and slipped my hardened cock into her surprisingly tight gash. She was silent the whole time, but watching her eyes roll back into her head, I knew she was enjoying it. The build-up had been too erotic and I was losing grip, I was going to come soon and really didn't want to waste it in the condom. 
"Can I come on you?" I asked? "On your tits?" 
"Where you like darling" she responded. "In my mouth I like warm cum". I ripped the condom off and moved up close to her face. She turned her head, wrapped her full lips around my pulsing cock, and didn't flinch as I filled her mouth with the warm cum she'd said she'd like. 
"Aahhh" she said after swallowing it. "Nice".
We got dressed and she agreed when I suggested I take her to dinner to say thankyou. Over dinner, I remarked how I was a bit stunned that things had happened so quickly. She showed no understanding of this, indicating, as I understood it, that she had been taught from her teens that she was not very bright, and that she should use her natural talents, namely her tits and pussy to succeed. "Will you help me make money?" she asked.
After getting past the idea of pimping her out, I struck on the idea of sending her out in the car for test drives alongside new car buyers instead of a salesman. The plan was that she would wear an indecently short skirt with no panties, so that her pussy was just visible when she sat down. She would not wear a bra to work, wearing a brief cardigan for modesty in the office that she would take off when she got in the car. The honeypot would be set. She would smile seductively, making lots of eye-contact and flirt with the customer. Brushing her breasts to make her nipples stand out, she would just blatantly tease the customer senseless. When they got back to the yard she would offer the clincher - buy this car today and you can fuck me. Buy the fully featured model and you can take me away and do me for a whole weekend.
We sold a LOT of high-end cars maxed out with accessories that year, so much so that the owner allowed her to stay! And we celebrated every week by spraying both champagne and jism!